Congratulations to PATP alums Nathaniel Claridad and Nilan Johnson on their Drama League Artist-in-Residence award!
February 19, 2016
Drama League Announces 2016 Artists-in-Residence; New Works to Feature Duncan Sheik & More
The Drama League Artist Residency Program, made possible in part by the Harold and Mimi Steinberg Charitable Trust, offers director/collaborator teams and/or ensembles an opportunity to comfortably develop a new theatre piece as artists-in-residence at the Drama League Theater Center in Tribeca, where the program has been expanded into three stages of development: early development (Rough Draft), mid-development (First Stage) and late development (Next Stage). A residency stipend, rehearsal space, professional mentorship, administrative support, and community engagement allow selected artists to fully inhabit an extended, process-oriented residency experience.
Artist-in-Residence: Nathaniel P. Claridad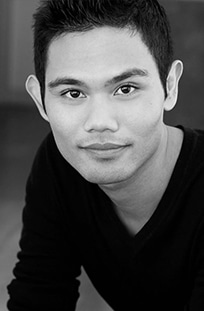 Endangered Species
Written by Nilan Johnson                               

Directed by Nathaniel P. Claridad
A hilariously scathing new play about racial identity, Endangered Species explores what happens when Black culture is abandoned for the safety of the normative. What remains when history, context, and culture disappears?